Hello! For those of you who do not know me, I'm Jess, and I have super curly hair.
All my life I have prided myself in my hair. The luxurious, soft, bouncy curls that air dry when I get out of the shower, the wonderful compliments I receive when random people come up to me saying,
"Your hair is absolutely beautiful!"
"Oh thank you!"
"Is it natural?"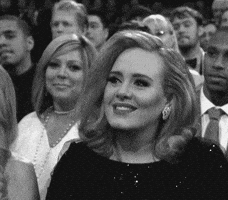 Oooooh how conceited I sound. Oh well.
Be that it may, curly hair is RIDICULOUSLY difficult to control and manage. The frizz, the tangles, the control that I NEVER have, and… the hair cuts.
Hair cuts are like the dentists office for me- I don't like them, don't feel comfortable sitting in a chair waiting for whoever it is to ruin life as I know it, and certainly don't like trusting that person with scissors in their hand. For anyone who has curly hair they KNOW that one inch might as well be four! Because, the healthier the hair, the tighter the curls (and the shorter the hair)!
Well, yesterday I got my hair cut and let me tell you- I did not handle it well.
It felt SO much shorter, even after I told my hair stylist I wanted to keep growing it out. I was thinking to myself, "I'm going to look like Shirley Temple."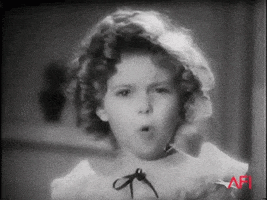 But I also told my hair stylist that I trusted him.
It's amazing how you think you mean the words you say until the Lord takes a little bit of it and throws it away. And goodness- He let me know I took WAY too much comfort in my hair.
It all seems so ridiculous now, the whole situation. Why I was ever troubled over such a small thing, but He reminds me that I should be taking comfort in Him, and not my hair! What a concept!
So while it is shorter, it is healthy, it looks good (after much persuasion of my sister and mom), and IT IS GOING TO GROW BACK.
A whole lot of hullabaloo for hair, but it meant a whole lot in the long run for trusting God and finding my identity solely in Him.