WATER.
Water and I have a pretty good understanding of each other. Since I was little, once I had jumped in (and I had to jump in), it was (as I've been told) quite the challenge to get me out! Oceans, lakes, rivers, pools, even phoney baloney plastic kiddie pools- I love it all!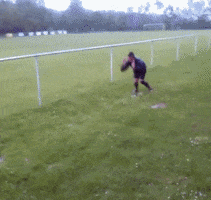 But water means so much more to me. Christ says that He is living water- the source of life. And I believe Him. Jesus has revealed Himself to me in a sense that, I couldn't live without Him, and if I didn't have Him, nothing else could satisfy.
"He who believes in Me [who adheres to, trusts in, and relies on Me], as the Scripture has said, 'From his innermost being will flow continually rivers of living water.'"
-John 7:38 (AMP)-
So thank the Lord that HE is our living water, that with Him, we will never thirst again.
AAANND for hilarious pictures while doing many amazing activities while on said water.
Seas the day my friends.